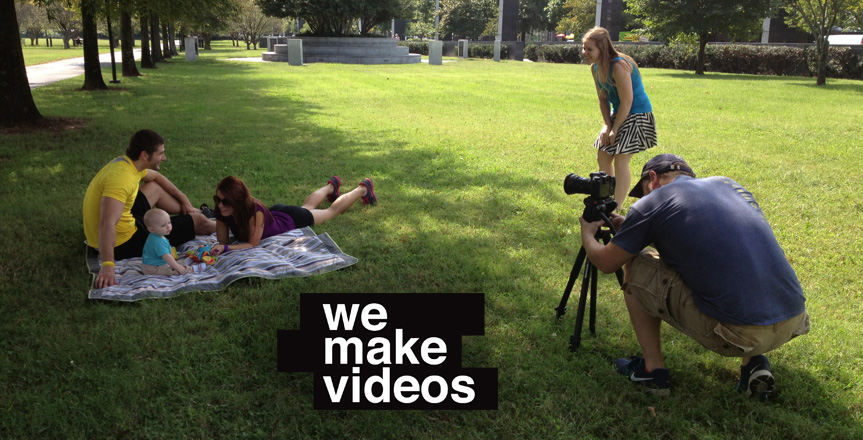 We've mentioned before that we do a lot of crowd funding videos and we get a lot of questions about how the campaigns work. Here is some crowdfunding video production and campaign tips we've picked up over the last couple of years.
Crowd Funding Tip 1) Great Product
You have to have a product that people WANT! It sounds silly but not every product is a winner. Kickstarter, Indiegogo and other crowd funding sites are a great place to test the marketplace for your idea and product. The Pebble watch is a great example of how the product sold itself because it was awesome!
Crowd Funding Tip 2) Good Video
There have been many successful projects without a professional video done. However, when you work with a production crew, like WeMakeVideos, we work to make sure that your crowd funding video production looks good and relays your message in a concise and compelling manner.
Side Note: To make it worth the investment, we also create a 2nd video for you with a different call to action so you can use the video long after your crowd funding campaign is over.
Crowd Funding Tip 3) Solid Marketing Plan
This sounds the most obvious but you'd be amazed how many people put up their page and video and then walk away. Remember that the space is very competitive so you need to have a plan of how you are going to get people to your campaign page. Using social media, your email lists, existing or potential clients as well as your friends to share, promote and pledge a small amount will make a difference. You can also do press releases, guest blog posts, market to target audience communities and even partner up with other leaders in the community.
Crowd Funding Tip 4) Small Goal, Big Rewards
Yes, everyone wants to make a million dollars with their idea. However, setting a goal that is achievable and then exceeded will be great for your marketing and your brand. Most of our clients have a $30,000-$50,000 goal to reach.
Some people will pledge and ask for nothing in return. Others will want a great reward. People want the product at a discounted rate because they are investing in something that doesn't exist yet! Giving them an 'early adopters' discount will help motivate them to pledge now, rather than buy later.
These are just a few tips for your crowd funding project based on what we've seen over the years. There are lots of books and white papers and marketing companies that have great stats and action items for you so do your homework and make your campaign a success.
Kickstarter has a 30% success rate but that number goes up to 50% when the campaign has a video. We are happy to talk with you about your crowd funding video production project so give us a call!   615-852-5869
Kickstarter Video Production Info
Yahoo Features WeMakeVideos for Kickstarter Video Production